As one of the world leaders in mobility, Keolis Canada carries nearly 20 million passengers and delivers more than 1 million parcels every year.
A BUSINESS ROOTED IN CANADA
Operating in Québec and Ontario, Keolis Canada offers a wide range of high-quality, reliable and safe transportation services in a sustainable manner: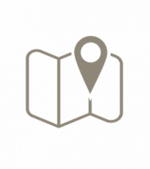 Intercity Transportation
Orléans Express coaches transport passengers across Québec every day of the year. The network extends over 2,000 km and links more than 35 municipalities, from Montreal to Québec and as far as the Gaspé Peninsula.
- 49 coaches
- 600,000 passengers per year
- Nearly 1 million trips per year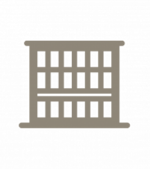 Urban Transportation
Keolis Canada provides public transit services by bus in some of the cities in the Montreal metropolitan area.
- 172 buses
- 6.9 million passengers per year
Light Rail
Light rail network linking the cities of Waterloo and Kitchener in Ontario.
- 16 km, 19 stations
- 15 trams
- 25 000 passengers/day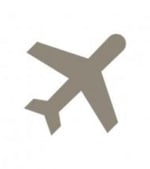 Airport Transportation
Keolis Canada's Skyport division provides several types of airport transportation including shuttles in the parking areas of Montreal's airport. Skyport also operates a shuttle for students of Concordia University.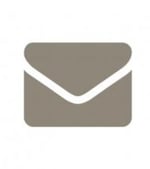 Intercity transportation of parcels
With Expedibus, Keolis Canada provides parcel delivery services with unparalleled frequencies and nearly 200 points of sale through Québec and neighbouring provinces through a partnership with several bus carriers.
Light Rail
Light rail network linking the cities of Waterloo and Kitchener in Ontario.
- 16 km, 19 stations
- 15 trams
- 25 000 passengers/day
KEOLIS CANADA, A CANADIAN PIONEER IN MULTIMODALITY
In only a few decades, major developments have transformed our ways of life and each territory has its own mobility issues.
With the support of a global group, Keolis Canada has a broad-based vision of urban and intercity mobility for today and in the future. With Keoscopie, the mobility observatory of Keolis, since 2007 the Keolis Group has had a unique tool for decrypting socio-demographic changes and their consequences on urban and intercity mobility. Because digital technology has accelerated this transformation, Keolis, in partnership with Netexplo, launched the first international observatory of digital trends in 2015 to imagine mobility in the future. In the context of a conference presented in Montreal during the 52nd Congrès et Salon des transports by the Association québécoise des transports (AQTr), Keolis Canada unveiled the initial results of Netexplo in April 2017, in the form of a global portrait highlighting the experience of 13 smart cities throughout the world to determine what constitutes a successful trip. This evaluation identified some preliminary findings particularly about urban mobility in the city of Montréal that were presented during the AQTr Congress.
In 2016, Keolis Canada also introduced an unprecedented multimodal transportation service in Canada through an agreement between Orléans Express, its intercity division in Québec, and Téo Taxi (Taxelco), a taxi service in Montreal with an electric fleet. By combining two methods of transportation, Orléans Express and Téo Taxi offer travellers a smooth and efficient service to their final destination, while helping to reduce greenhouse gas emissions in the Montreal region.
OUR COLLEAGUES, OUR SOURCE OF PRIDE
The 800 employees of Keolis Canada work every day to give passengers a richer travel experience whether they are a driver, dispatcher, mechanic, accounting assistant, supervisor in operations or computer technician. Committed to offering sustainable and connected mobility, they all contribute each and every day to provide more efficient and responsible networks that continually adapt to the developments in the lifestyles of travellers and who make people want to choose public transit. They all work on developing mobility solutions tailored to local issues on a daily basis.
THE STRENGTH OF AN INTERNATIONAL GROUP
Keolis Canada is part of the Keolis Group which transports 3 billion passengers in 14 countries every day thanks to its 68,000 employees. The Keolis Group is a major player in the public transportation of passengers in Europe and around the world. As a world leader in operating automatic metro systems and light rail, Keolis relies on an innovation policy, that is supported by and open to all of its partners, for developing new offerings in innovative and custom shared mobility which includes trains, buses and cars, trolley buses, group TVDs, river and ocean shuttles, self-serve bicycles, car sharing, 100% electric self-driving shuttles and urban tramways.
More information about the Keolis group is available from: https://www.keolis.com/en
GROUP SHAREHOLDERS
The Keolis Group is owned by SNCF (70%) and the Caisse de dépôt et placement du Québec (30%).