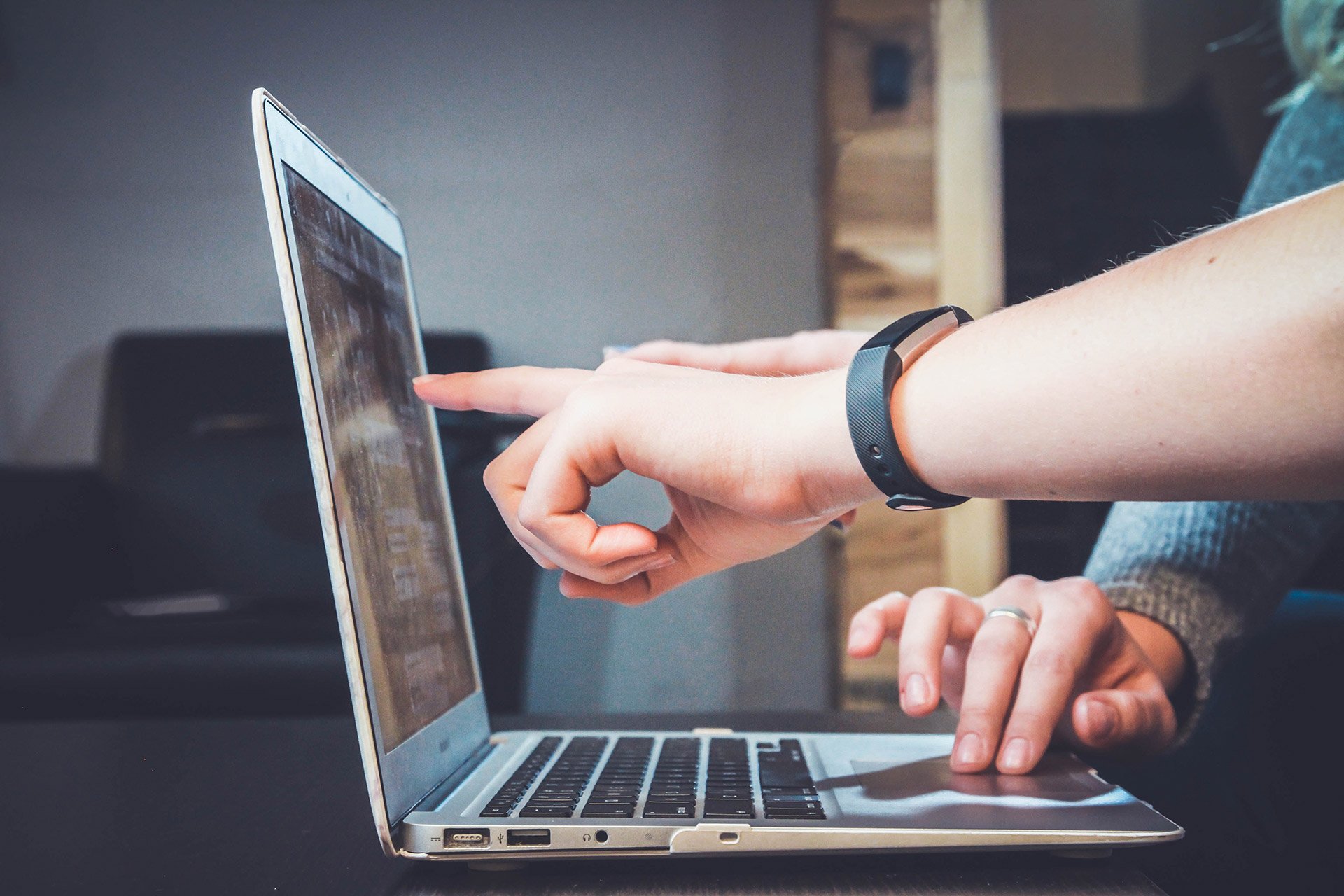 Terms and Conditions of Use
Keolis North America Website
This Website (the "Website," or the "Site") is provided to you by Keolis North America ("we," "our," or "us"). To assist you in using our Website and to explain the relationship arising from your use of our Site and the programs and services we offer through it, we have created (i) these Terms and Conditions of Use (the "Terms") and (ii) a Privacy Policy. Our Privacy Policy explains how we treat information that we collect when you interact with us both online and office, including through the Site. Our Terms govern your use of our Site. Both our Terms and Privacy Policy apply to visitors to our Site ("Site Visitors") as well as anyone enrolling in the programs or services we offer through it. These Terms apply only to your use of this Website, Keolis North America. These Terms do not apply to any other services or information you obtain from Keolis North America.
PLEASE READ THIS DOCUMENT CAREFULLY BEFORE YOU USE THE SITE. BY USING THE SITE, YOU AGREE TO BE BOUND BY THE TERMS AND CONDITIONS SET FORTH BELOW. IF YOU DO NOT AGREE TO BE BOUND BY THESE TERMS AND CONDITIONS, PLEASE DO NOT USE OUR SITE.
Your Agreement

These Terms govern your use of the Website. Please read these Terms carefully as they impose legal obligations on you and Keolis North America. By using the Website, you consent to these Terms, including the Privacy Policy herein. In addition, when you choose to participate in certain Website Services programs, we will further confirm your consent to these Terms by asking you to click an "I accept" button referring to these Terms.

Grant of Rights

Based on your agreement to comply with these Terms, we grant you the right to access and use all areas of the Website in order to (i) learn more about Keolis North America as well as the programs and services that we offer, and (ii) use and enroll in any of the programs or services in which you are eligible to participate (collectively "Permitted Purposes"). Apart from using the Site for the Permitted Purposes, you may not use, copy, modify, or distribute our Website (or pages from our Site).

Keolis North America Ownership; Reservation of Rights

All information, software, artwork, text, video, audio, pictures, logos, and other content on the Website or embodied in our programs and services, including all associated intellectual property rights, are the proprietary property of Keolis North America, its licensors, or are used under principles of fair use, and protected by copyright and other intellectual property laws. Keolis North America retains all rights with respect to the Website except those expressly granted to you in Section 2 above.

Code of Conduct

By using our Website, you agree to comply with these Terms and to follow our Code of Conduct, which is set out below. Under this Code, you will not:

Revocation or Suspension of Use Privileges
Use the Website in a manner that could disable, overburden, or impair the Site or interfere with any other party's use and enjoyment of the Site. Such uses would include, for example, distributing or promoting material containing solicitations or forwarding chain letters.
Seek to obtain access to any material or information that we have not intentionally made available to you on the Website through "hacking," "scraping," or other means.
Submit material that is intentionally false, defamatory, unlawfully threatening, or unlawfully harassing. For example, when signing up for a program or service that we offer, such as submitting a resume, you should make sure that all of the information you provide us accurately reflects what we ask from you.
Transmit materials through the Site that you know or should know contain viruses, Trojan horses, worms, time bombs, cancelbots, or other computer-programming routines that are intended to damage, detrimentally interfere with, surreptitiously intercept, or expropriate any system, data, or personal information.
We reserve the right at any time to terminate or suspend your use of some or all of the Website if you engage in activities that we conclude, in our discretion, breaches our Code of Conduct.

Submitted Content

We may provide features on our Site, such as "bulletin boards" or "Blogs," that will allow you to interact with other Site Visitors by posting information. If you post content to our Website, by electronic mail, or otherwise, we will treat the content as non-confidential and nonproprietary to you. By posting content on the Website, you authorize us to use and allow others to use, distribute, modify, and copy the content without compensation to you and for so long as we choose (collectively, "Use Rights"). Moreover, when you post content on our Website, you warrant that you have sufficient authority and right to submit or post the information, and to grant these Use Rights to us.

Warranty Disclaimer

Keolis North America and its Third-Party Vendors do not promise that the Website will be error-free or uninterrupted, or that the programs, services, and features offered on our Site will be provided error-free or uninterrupted. The Site and all of the programs and services on the Site are available on an "AS IS" and "AS AVAILABLE" basis. Keolis North America and its Third-Party Vendors do not warrant or represent that files you download from the Site will be free of viruses or other harmful features. TO THE EXTENT PERMITTED BY APPLICABLE LAW, KEOLIS NORTH AMERICA DISCLAIMS ALL WARRANTIES, EXPRESS OR IMPLIED, INCLUDING ANY IMPLIED WARRANTIES OF MERCHANTABILITY AND FITNESS FOR A PARTICULAR PURPOSE. YOU EXPRESSLY AGREE THAT USE OF THE KEOLIS NORTH AMERICA SITE AND RELATED SERVICES IS AT YOUR SOLE RISK.

Links to Third-Party Sites

The Website may contain links, references, or banner advertisements to third-party websites. Keolis North America has no control over these third-party sites or their content and does not assume responsibility or liability for any content, opinions, or materials available on them. Keolis North America does not endorse the content of any third-party site, nor does Keolis North America warrant that a third-party site will be free of computer viruses or other harmful code that can impact your computer or other Web-access devices. If you link to any third-party site through our Site, please be aware that you are doing so at your own risk. You should review the privacy policies of these sites to determine risks associated with your personal information being made available to the operators of these third-party websites.

Limitation of Liability

UNDER NO CIRCUMSTANCES, INCLUDING BUT NOT LIMITED TO BREACH OF CONTRACT, TORT, OR NEGLIGENCE, WILL KEOLIS NORTH AMERICA OR ITS THIRD-PARTY VENDORS BE LIABLE FOR ANY DIRECT, INDIRECT, SPECIAL, INCIDENTAL, PUNITIVE, EXEMPLARY, OR CONSEQUENTIAL DAMAGES (INCLUDING LOST PROFITS) THAT ARISE OUT OF, OR ARE RELATED TO, YOUR USE OF THE KEOLIS NORTH AMERICA SITE, ITS PROGRAMS, SERVICES, OR CONTENT. IN NO EVENT SHALL KEOLIS NORTH AMERICA'S AGGREGATE LIABILITY TO YOU FOR ANY LOSS, DAMAGE, OR CLAIM RELATED TO OR ARISING OUT OF THE KEOLIS NORTH AMERICA SITE OR ANY PROGRAMS OR SERVICES YOU RECEIVE FROM THE SITE EXCEED THE TOTAL AMOUNTS, IF ANY, ACTUALLY PAID BY YOU TO KEOLIS NORTH AMERICA FOR SUCH SITE PROGRAMS OR SERVICES DURING THE SIX (6) MONTH PERIOD IMMEDIATELY PRECEDING THE EVENT GIVING RISE TO THE LIABILITY.

PRIVACY POLICY

Keolis North America is committed to maintaining your confidence and trust and accordingly maintains the following Privacy Policy to inform you of our privacy practices. To make this notice easy to find, we make it available on our homepage and at every point that personal information may be requested.

Indemnity

Collection and Use of Information – Keolis North America will not collect any personal information about you (such as your name, address, or telephone number) unless you provide it voluntarily. Keolis North America will not use or share information gathered here except to contact you with information about this organization, transit services, or transportation. Keolis North America may provide information to outside entities whom we engage to perform email/alert delivery services on our behalf. We do not rent or sell information to other entities. If you do not want this information to be collected by us, please do not submit it. In the course of using our site, however, we may automatically track certain information about you. This information includes the URL that you just came from (whether this URL is on our site or not), which URL you go to next (whether this URL is on our site or not), what browser you are using, and your IP address. Many sites automatically collect this information. In addition, we may use cookies on certain pages of our site. Cookies are small amounts of data that are sent to your browser from our web server and are stored on your computer's hard drive, not on our site. Cookies allow us to track where you go on our site, or to make it easier for you to return on subsequent visits to those areas that are of most interest to you. Cookies can also help us provide information that is targeted to your interests. You are always free to decline our cookies if your browser permits, however, removing cookies may reduce the speed at which you move through our site.
Consent – By using our website, you consent to the collection and use of this information by Keolis North America. Keolis North America may modify this Privacy Policy from time to time. If our Privacy Policy is changed, we will post those changes on this page. Your continued use of this site following the posting of changes to these terms will mean you accept these changes.
You agree to defend, indemnify, and hold Keolis North America and its subsidiaries, affiliates, officers, directors, agents, and employees harmless from any liability to third parties, including reasonable attorneys' fees, arising from or related to your breach of these Terms.

Contact for Alleged Copyright Infringement

Keolis North America respects the intellectual property rights of others and requires that its users do the same. If you believe that any content available on our Site or any other activity taking place on the Site constitutes an infringement of a work protected by copyright law (a "Work"), please notify our agent, designated under the Digital Millennium Copyright Act (17 U.S.C. §512) (the "DMCA") to respond to such concerns, as follows:

Tavares Brewington, Esq.
General Counsel
Keolis North America
470 Atlantic Ave., 5th Floor
Boston, MA 02210

Your notice must comply with the DMCA. Upon receipt of a proper notice, we will respond and proceed in accordance with the DMCA.

Additional Terms for Certain Programs or Services

We may offer certain programs or services on our Website that are subject to additional or different terms and conditions. We will notify you if the program or service you are using on the Website is subject to terms and conditions that differ from these Terms, and you may decline to participate in such programs or services if you do not agree with the differing terms and conditions.

Modifications to these Terms

If we modify these Terms, any such modifications will take effect proactively, upon your subsequent access to the Website. Please feel free to print out a copy of these Terms for your records.

Assignment

These Terms shall not be assignable by you, either in whole or in part. Keolis North America reserves the right to assign its rights and obligations under these Terms.

Definitions

General

These Terms shall be governed in all respects by the laws of the Commonwealth of Massachusetts without giving effect to its conflicts of law provisions. Both parties submit to the personal jurisdiction of and venue in the state and federal courts in the Commonwealth of Massachusetts, in the judicial district that includes Boston, Massachusetts. The parties further agree that any cause of action arising under these Terms shall exclusively be brought in such courts. If any provision of these Terms is held to be invalid or unenforceable, such provision shall be struck and the remaining provisions shall be enforced. Headings are for reference purposes only and in no way define, limit, construe, or describe the scope or extent of such section. Keolis North America's failure to act with respect to a breach by you or others does not waive its right to act with respect to subsequent or similar breaches. This agreement and the terms and conditions contained herein set forth the entire understanding and agreement between Keolis North America and you with respect to the subject matter hereof and supersede any prior or contemporaneous understanding, whether written or oral.

Survival

The following provisions shall survive the termination of these Terms and shall apply indefinitely:

Contact Us

Please refer to Section 12 above if you wish to contact our DMCA agent about matters related to possible copyright infringement.

16.1—Website Services means the informational, educational, travel-related, or other services that we offer through our Website.
Section 3 (Keolis North America Ownership; Reservation of Rights)
Section 6 (Submitted Content)
Section 7 (Warranty Disclaimer)
Section 9 (Limitation of Liability)
Section 11 (Indemnity)
Section 15 (Assignment)
Section 17 (General)
Section 18 (Survival)

Effective Date

The effective date of these Terms is April 1, 2021.
Disclaimer
The information contained and accessed on this site (the "Site") is provided by KEOLIS NORTH AMERICA for general guidance and is intended to offer the user general information of interest. The information provided is not intended to replace or serve as a substitute for any professional advice, consultation, or service. You should consult with a KEOLIS NORTH AMERICA professional for advice concerning specific matters.
Based on specific facts or circumstances, the application of laws and regulations may vary. Based on the fundamental universal condition of the electronic communication process, KEOLIS NORTH AMERICA does not guarantee or warrant the Site will be uninterrupted, without delay, error-free, omission-free, or free of viruses. Therefore, the information is provided "as is" without warranties of any kind, express or implied, including accuracy, timeliness, and completeness.
In no event shall KEOLIS NORTH AMERICA, its related partners, managing directors, principals, agents, or employees be liable for any direct, indirect, incidental, special, exemplary, punitive, consequential, or other damages whatsoever (including but not limited to, liability for loss of use, data or profits), without regard to the form of any action, including but not limited to, contract, negligence or other tortious actions, arising out of or in connection with the Site, any content on or accessed by use of the Site, or any copying, display or other use hereof.
As content on the Site is copyrighted, any unauthorized use of any materials on the Site may violate copyright, trademark, and other laws. Should a user download the materials on the Site for personal or non-commercial use, the user must retain all copyright, trademark, or other similar notices contained in the original materials or on any copies of the material. Materials on the Site may not be modified, reproduced, publicly displayed, performed, distributed, or used for any public or commercial purposes without the explicit written permission from the appropriate content or material provider (including third-party links). KEOLIS NORTH AMERICA bears no risk, responsibility, or liability in the event that a user does not obtain such explicit written permission as advised by KEOLIS NORTH AMERICA.
Third-party links are provided as a convenience to our users. KEOLIS NORTH AMERICA does not control and is not responsible for any of these sites or their content. KEOLIS NORTH AMERICA is obligated to protect its reputation and trademarks and KEOLIS NORTH AMERICA reserves the right to request removal of any link to our Web site.
KEOLIS NORTH AMERICA and the KEOLIS NORTH AMERICA logo are trademarks. Use of these marks requires express permission from, and a license agreement with, KEOLIS NORTH AMERICA. Unauthorized use of these and any other of KEOLIS NORTH AMERICA's portfolio of trademarks will be prosecuted to the fullest extent of the law. To request this written approval, use the Contact Us feature.